We can only be as productive as we allow ourselves to be. Distractions, multitasking and procrastination are the three biggest killers of your focus and productivity. Luckily for us, there are certain apps and software out there that are specifically designed to maintain and improve our productive output. If you're looking for ways to keep yourself focused, on track and productive, browse our top-pick apps below.
Evernote
Like many, you might ask yourself, 'How can I succeed in a world where the volume and velocity of information are constantly increasing?' Evernote was founded to address this exact problem. It gives you all you need to stay organised – project planning, note-taking and simple ways to find the information you need when it's needed.
With Evernote, you can capture important information from meetings, talks or even your own brainwaves. Get ideas down quickly, combine them with sketches, images, audio recordings or documents to turn your briefs thoughts into action plans.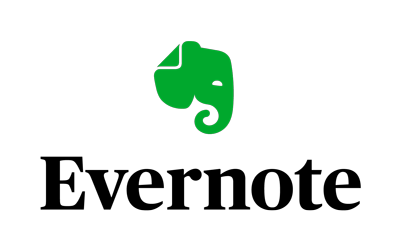 IFTTT
IFTTT is short-hand for If This Then That. It helps your devices and apps work seamlessly together so you can do more with the apps and devices you love the most. IFTTT connects your services using Applets, which are mini-apps you create that carry out tasks your apps can't do.
If you use IFTTT Pro – which has advanced features – you can specify precisely how and when your Appelt runs. The possibilities are endless. You could optimise your smart home, for example, creating Applets that assist you with working from home. Plus much, much more.

RescueTime
RescueTime is a time tracking, distraction-blocking software. It's powerful because it gives you the data and tools you require to be the most productive version of yourself. It gives you an understanding of your time – tracking time you spend using apps, specific documents and websites, without using timers or requiring any manual input. It provides you with detailed reporting, insights and trends based on your working habits, to help you understand where your time goes and to help you set time management goals.
Use RescueTime to reclaim your focus and improve your productivity by putting blocks on websites that distract you when you need to focus deeply. You can even set limits on using certain sites and apps, to curb time wastage.

SaneBox
Email management software, SaneBox, filters unimportant email messages to a folder for attention later.
It works by analysing your previous behaviour around which emails you open and respond to, and how quickly and how often you respond. From this analysis, it determines how important incoming emails are. It shifts less important emails from the Inbox into a separate folder for later processing. It's great for people with very busy email inboxes.

Feedly
Feedly is a news aggregator app that compiles news from online news sources to appear in the user's customisable feed. It works across iOS and Android mobile devices and various web browsers, and it is also available cloud-based.
The benefit of Feedly is it cuts through the noise and focuses on the specific trends and topics that you're interested in. Instead of spending a lot of time each day trawling through news articles to find the information that matters to you, Feedly does this for you, saving you time and brain space.

---
Switch is a productivity tool for busy digital workers. It helps you work quicker than ever before by streamlining your workstation and cutting down time wastage in your browser. Learn more here.
All author posts