For anyone that spends their working days in front of a screen, organisation and optimising systems is a priority. In our hectic working life where multiple tabs and multiple windows have become the norm and we're required to memorise passwords to many different accounts, we're often left feeling overwhelmed and overloaded. Dropbox is a great way to file-share with others, but it can become overwhelming if you need to manage more than one Dropbox account at a time and there are certain limitations to doing so. Read on to find out how to work within multiple Dropbox accounts easily.
How To Access Multiple Dropbox Accounts From One PC
Can you have multiple Dropbox accounts? The short answer is yes. And many people do.
However, there are certain limitations to using Dropbox that can make working between more than one account tricky.
Limitations To Having Multiple Accounts on Dropbox
Firstly, unless you pay for the business package, you can't technically have access to multiple accounts from one device.
Again, if you pay for the premium package, you can link two accounts together in order to swiftly move between them. But this only works if you have a business account and a personal account. It doesn't work if you have two business accounts or two personal accounts. In that case, you would need to sign in and out of Dropbox each time you needed to switch accounts.
Similarly, two accounts cannot be switched between seamlessly if they are not or cannot be linked. I.e. if you want to ensure that there is no connection whatsoever between your two accounts. Say, if you manage multiple clients.
So, if you're a business owner who needs to seamlessly move between separate business accounts or you're looking for more than one account but you'd like to circumnavigate paying for a premium account, read on. We have a couple of tricks you can try to do just this.
1. Sign-in Using Different Browsers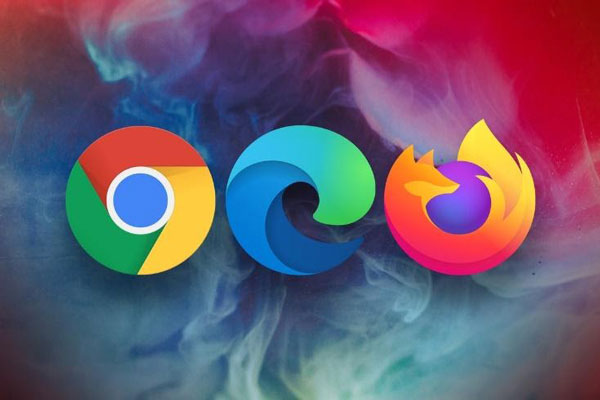 For this to work, you must have multiple browsers installed on the device you're using (Google Chrome, Microsoft Edge, Brave, Firefox, etc.).
The rest is simple, as you should be able to sign into one account, or a primary account using one browser, and another account (a secondary account) using a different browser. General software settings on your device might have to be configured so that they don't apply cross-browser.
To make login simpler, you can save your username and password onto each browser, for each account.
2. Incognito Mode
For any browser, Incognito Mode is a convenient and savvy plug-in that preserves the maximum amount of privacy any user would want.
Incognito Mode opens a new tab in the browser, where search results are not stored or collected, and simultaneously the user is logged out of any account on any website they were previously on.
To open multiple accounts in a series of tabs, Incognito Mode opens space up for that to be possible. Here's a quick look at how to do that.
With Microsoft Edge: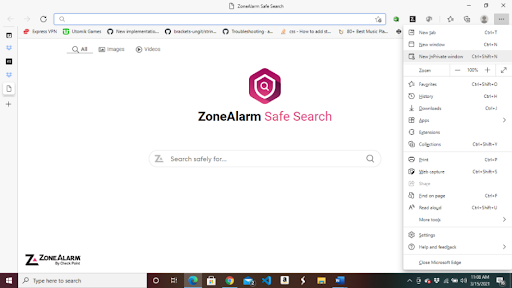 Incognito Mode is labelled as "New InPrivate Window"
The actual look and presentation of Incognito Mode.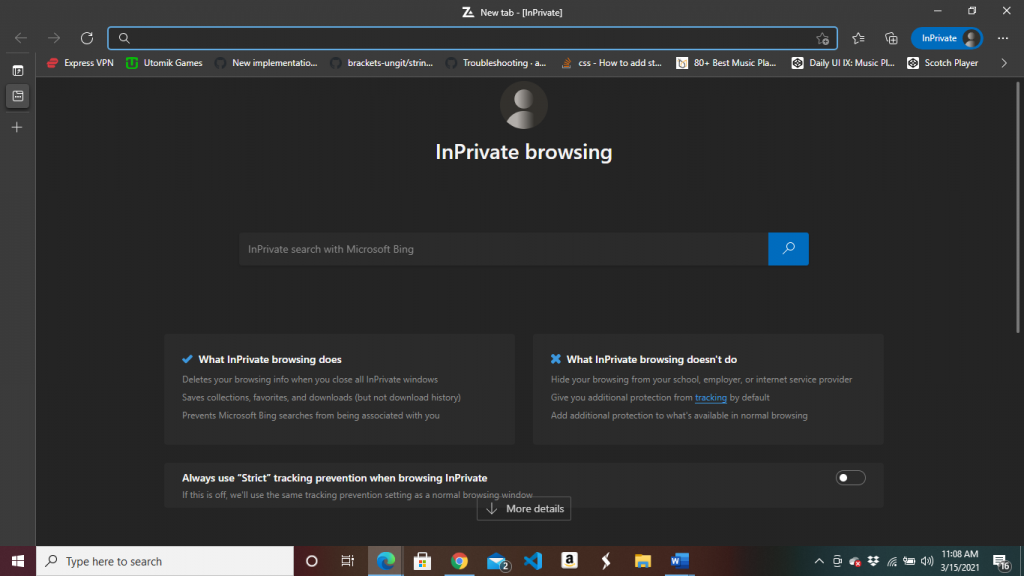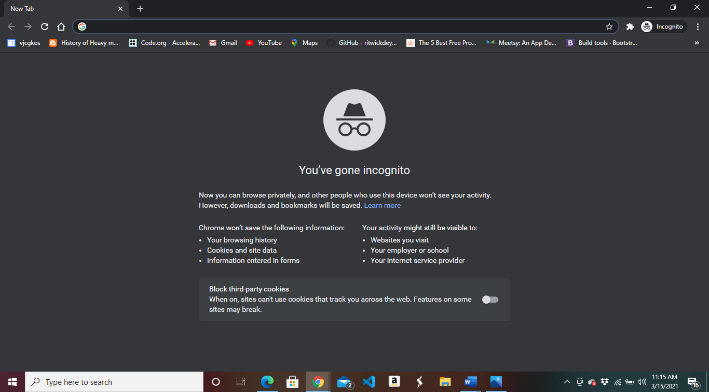 3. Use Multiple Windows Login
As long as administrator privileges are granted to your primary account, you can create multiple user profiles by tapping the Windows logo button + L at the home screen and logging in.
From there, using the secondary Windows account established, download the Dropbox software through the Microsoft Store or via Dropbox's website.
However, this will involve moving to and fro multiple Windows accounts, so perhaps not the easiest option of all.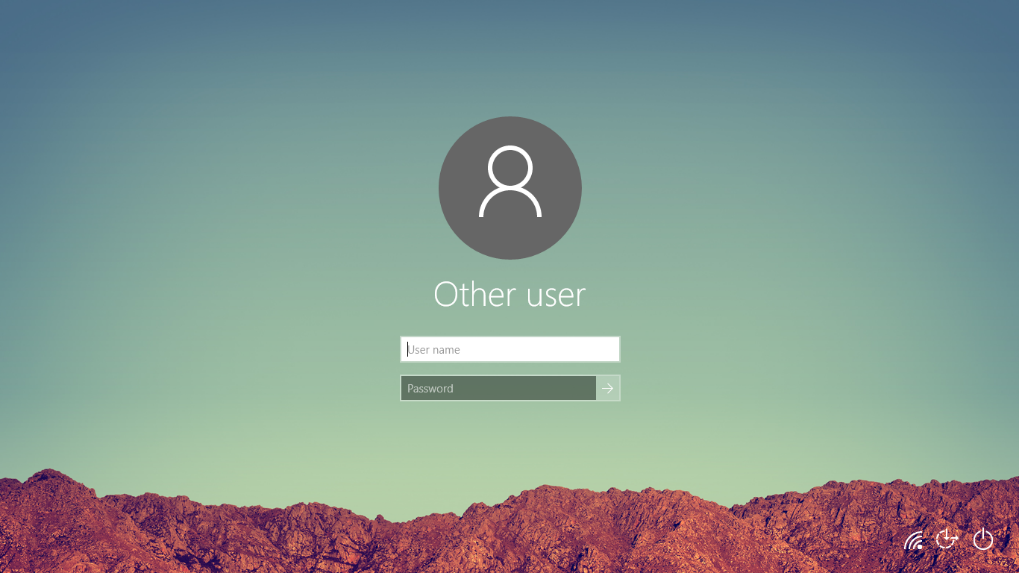 4. Use Switch
Switch is an extension that runs inside a browser and helps users build a workstation that accommodates the way they want to work.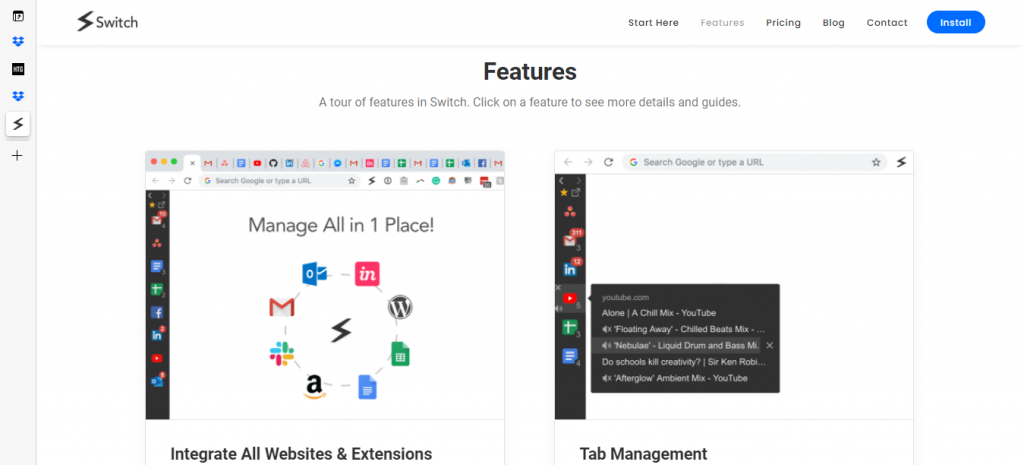 If there was ever a cure for multiple tab syndrome, Switch is it.
With a sleek and crisp design that blends seamlessly into your browser, Switch hosts all of your web applications, tabs and accounts. It lays them out in one large area eliminates any need for account switching and digital shuffling, streamlining your workflow.
Using Switch, you're able to sign into multiple Dropbox accounts easily. You can then toggle between them in a user-friendly way, where you can easily visualise which account you are accessing (much better than working it out from tiny tabs).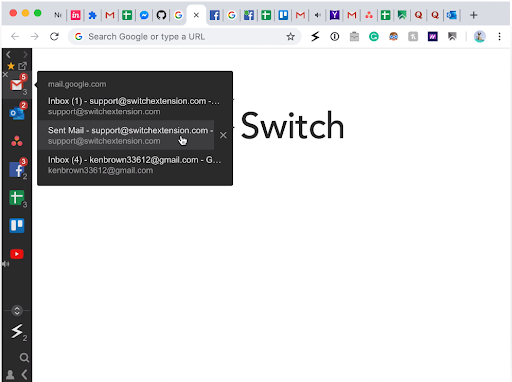 Using Switch, you'll stay on top of any notifications that come through to your Dropbox accounts, with notifications alerted to you instantly in the sidebar.
Switch removes all inconvenience and difficulty of logging into multiple Dropbox accounts. Simply download Switch and follow these steps:
Click on the "Add Application" button
Search for Dropbox
Log in
Then add as many Dropbox accounts as you need or desire.
Ensure Your Workstation Works For You
Managing and alternating between multiple accounts is increasingly the way work-life is heading. To help aid our more fragmented workday, powerful tools can help streamline the way we work, leaving us free to focus on creating, managing and delivering excellent work.
Download Switch To Start Working More Productively
To start managing your accounts and tabs easily from one user-friendly workstation, download Switch today. You'll see your productivity soar.
---
Switch is a productivity tool for busy digital workers. It helps you work quicker than ever before by streamlining your workstation and cutting down time wastage in your browser. Learn more here.
All author posts