Password management is one of the most important things to protect our security when online, yet it's one of those things many of us choose to ignore. To make it easier than ever to stay safe and secure while browsing the web, why not try using a password management tool? They work by securely storing all of your passwords, so you don't have to worry about remembering them all the time. We've pulled together a list of the best password management apps and software around. So, all you need to do is read on to find your best hassle-free solution for password management.
LastPass
LastPass is a password management tool that works across platforms to help you work online securely. It's a tool trusted by industry experts around the world to keep their information secure, private and hidden.
LastPass works by keeping personal information secure, as well as each and every password-protected entry point for your company. So, you can rest assured that you'll be able to work remotely, safely and securely, across the full span of your digital life.

Thycotic
Thycotic is a leader in Privileged Access Management (PAM). They offer an Enterprise Password Management tool that protects your passwords, without slowing down the output of your company. Their specialism is in providing impactful solutions that don't take a long time, reducing complexity and costs to give you maximum value.
Industry leaders who compare PAM to other password management options say Thycotic is the easiest to try, purchase and implement.

Dashlane
Dashlane is a password manager that makes navigating online easier by autofilling payments, passwords and your personal information. It works by putting all of this information in one place that you – and you alone – have full control over, so you can be safer online. The fact you can get instant access to all of your important personal information helps you to be more efficient online.

One Identity
One Identity has a self-service Password Manager software that gives users the ability to reset forgotten passwords and unlock accounts, simply and securely. With this app, you're able to implement stronger organisation-wide password policies and eliminate the risk of potential data breaches, while reducing admin workload. You can keep costs lower without sacrificing security.

NordPass
NordPass is a password manager powered by the latest technology for the utmost security. Developed with affordability, simplicity, and ease-of-use in mind, NordPass allows users to access passwords securely on desktop, mobile, and browsers. All passwords are encrypted on the device, so only the user can access them. NordPass was created by the experts behind NordVPN — the advanced security and privacy app trusted by more than 14 million customers worldwide. For more information: nordpass.com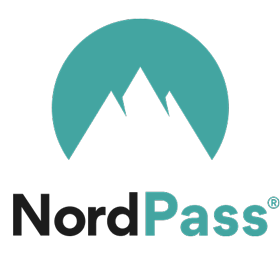 Devolutions
Based a little outside of Montreal, Quebec, Canada, Devolutions delivers productivity and security solutions to more than 500,000 IT professionals and business end-users in over 140 countries worldwide. Devolutions is a global software company helping organizations worldwide control the IT chaos by maximizing security through highly secured password, remote connections, and privileged access management solutions. With products like Remote Desktop Manager, Devolutions Server, and Wayk Bastion, they recently developed Password Hub Business, a cloud-based password manager for teams, and Password Hub Personal, a free personal password management solution for individual users. Both solutions are the perfect balance between security and usability. For more information: Visit here.

KeeWeb
KeeWeb was created in 2015 as a simple web page that could open and inspect KeePass files. It immediately collected more than a thousand stars on GitHub, which made it obvious that the idea of a browser-based password manager makes sense. Since then we developed desktop apps and the web version was extended with new features, such as saving files to different cloud storage services and UI themes. KeeWeb works in all modern browsers and doesn't require installation, which makes it possible to use it on devices like Chromebooks.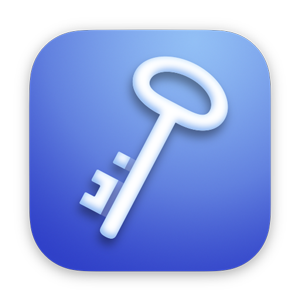 Ilantus Compact Identity
With 20+ years of IAM expertise spanning thousands of implementations and more than 10M+ identity lifecycles managed, Ilantus Technologies provides best-in-class IAM products and solutions. Their flagship offering, Compact Identity, is a converged IAM solution that includes Access Management, Identity Administration, Identity Governance, PAM, and Identity Analytics, all operated and managed from one dashboard that can cater to the unique IAM demands of any industry vertical. Ilantus' offerings have been consistently recognized by leading industry analysts like Gartner and KuppingerCole and are known for their unique features, ease of use, superior ROI, and exceptional user adoption rates. Poised for an accelerated growth path, Ilantus has established a strong partner network worldwide to enable seamless implementation of their highly scalable and economical solutions.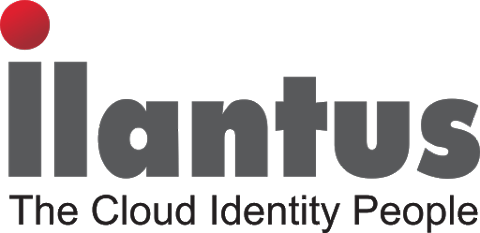 Practice Protect
Practice Protect is a data security platform that locks all your cloud applications behind one secure password. In addition to securing your apps, Practice Protect also integrates with your email system to ensure your emails are protected with the same protocols that your cloud apps are.
With features like locking access to specific locations, one-click offboarding (for when a team member leaves), suspicious activity alerts and many more, the Practice Protect platform offers a comprehensive suite for firms who want to protect their applications and email systems and control team access.

---
Switch is a productivity tool for busy digital workers. It helps you work quicker than ever before by streamlining your workstation and cutting down time wastage in your browser. Learn more here.
All author posts