If your email inbox is flooded daily with emails and meeting invitations, you're not alone. It is exactly for this reason that companies have invested in developing email and diary management solutions that help you take charge of your inbox – rather than letting it take charge of you. Below, we have listed the best email and diary management apps and software available right now. You're sure to find a solution that works for you.
Email Management
EmailAnalytics
Created to illuminate the black hole that the standard email inbox can be, EmailAnalytics is a great email management tool for professionals.
It provides managers with an understanding of how their team is spending time using email so they can use those insights to boost productivity and efficiency. Whether that be by re-calibrating workloads among team members, identifying improvements that can be made or launching new initiatives with team members that have spare capacity.

SaneBox
SaneBox is a best friend for anyone with a full email inbox. It gathers information from your behaviour to understand how important each incoming email is – it analyses which emails you open, respond to, how often and how quickly. It only looks at the subject lines, however, never the email content.
Unimportant emails are then automatically shifted to a separate 'SaneLater' folder which summarises the emails for you.
In a nutshell, SaneBox keeps users focused on what really matters by highlighting important messages, removing annoying senders, removing distractions and reminding you to follow up.

Hiver
Hiver is a great email management tool for customer service teams who are regularly responding to both internal and external queries. It ensures each email arriving into the customer service inbox has a clear status, so email responses can be delegated clearly amongst team members.
Not only that, it helps customer service teams have internal communication that sits alongside external emails – but is kept separate – so notes and discussions can be recorded for context.
Hiver lets you automate repetitive tasks, auto-assign actions based on set rules so your team can focus in on making the most impact.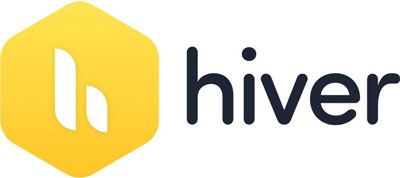 Sendinblue
For SMEs looking to grow and build customer relationships, Sendinblue could be the email management tool you need. It allows teams to create and manage email and text campaigns and automate certain actions, so teams can deliver on time, on-budget and with maximum efficiency.
They also offer other digital marketing tools to companies across the globe. All of their tools are designed to help businesses develop their customer relationships using powerful, intuitive marketing tools.

Diary Management
Setmore
Setmore is a diary management tool that helps people connect with their customers in more meaningful ways. The simple-to-use platform is free to use. Users can manage all appointments through a central calendar planner tool, which helps clients connect with you from anywhere in the world, easily and effectively. With Setmore, businesses will find diary planning effortless.

Calendly
Calendly helps to eliminate the frustrating and time-wasting back-and-forth emails of arranging meetings. It's a simple tool that offers times that work with the availability in your calendars. When an invitee chooses an appointment time, it's confirmed instantly. It takes the hassle out of meeting planning by scheduling meetings where there are no diary clashes, sending out meeting reminders automatically and making rescheduling quick and easy. With Calendly, you can spend more time focusing on doing work that has an impact.

Google Calendar
Google Calendar is a popular app for a reason. Its simple-to-use interface helps you manage your schedule seamlessly. Using Schedule View, users can see their schedule come to life, seeing everything plotted out with interactive details such as maps and images.
Synching up with Gmail, events are automatically added to users calendars – for example, restaurant reservations, flight details or hotel confirmations.
Using Assists, users can set up events in a few clicks with smart suggestions for invitees, locations and events titles.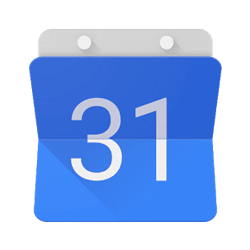 Apple iCloud Calendar
With Apple iCloud Calendar, users can set up and manage calendars to organise any aspect of their life. Using Calendar, users can manage all of their events, even from different accounts like Google or iCloud – giving one centralised calendar space. It's possible to set up multiple calendars if needed to manage different areas of life – for example work, personal and family. So, you can see at every moment, what is happening and when.
Each time an event is added to Calendar, for example, the name of a restaurant, Calendar auto-populates the address, tells you the weather forecast, provides a map of how to get there and reminds you when it's time to head off.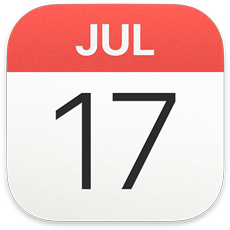 Outlook Calendar
Outlook's calendar function exists within the Outlook suite – fully integrating with all of the other tools and features within Outlook, such as contacts and email. With Outlook's calendar, users can sync up all of their calendars, including iCloud and Google calendars – so you can see everything in one calendar.
Its easy-to-use format means users can simply click on any time within the calendar and begin typing. Calendar lets you set up events and appointments, arrange meetings and view other calendars.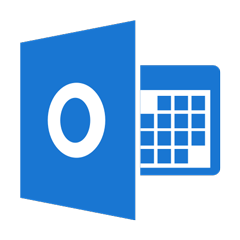 ---
Switch is a productivity tool for busy digital workers. It helps you work quicker than ever before by streamlining your workstation and cutting down time wastage in your browser. Learn more here.
All author posts