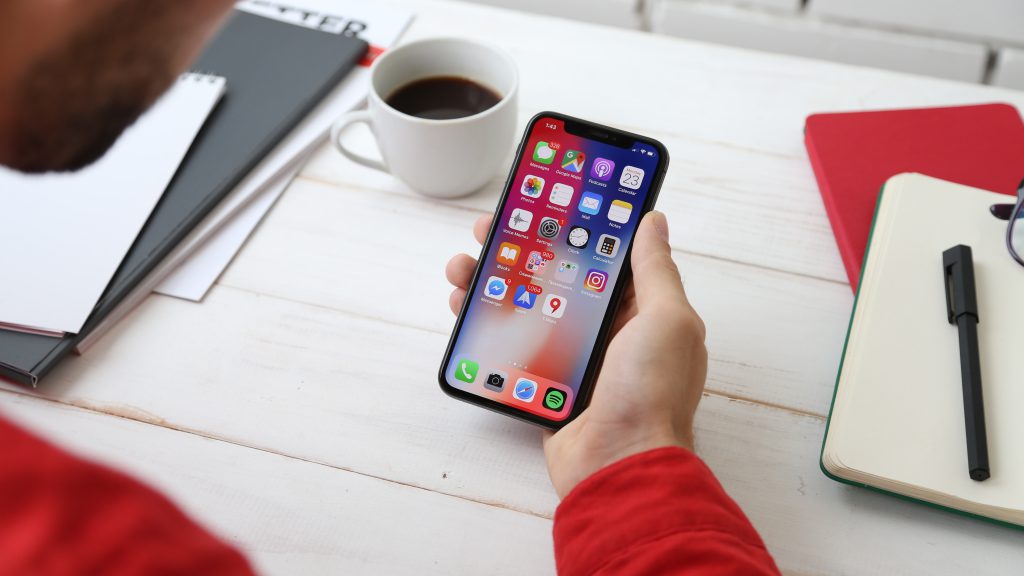 It's difficult to believe, we're more than halfway through the year.
With many of us still working from home, it's time to rethink how we plan and prioritise. It's all too easy to get demotivated, when you can't seem to make a dent in your workload. This is why the humble to-do list of the past, simply doesn't cut it. Whether you need to convert emails into a task list, or you're looking for ways to work smarter and reduce stress, these innovative tools will help you and your team stay organised. We've gathered the best to-do lists Apps to help you improve your task management systems.
Here's the rundown of the top to-do list apps of 2020:
Todoist:

great for fast, everyday task management

Notion:

best for ongoing, project management and team to-do lists

Eisenhower Matrix:

combat procrastination with this simple, yet effective task matrix

Monday.com:

a highly visual and collaborative task management system

Microsoft To Do:

replaces your daily planner, helping you organise your day

Google Keep:

another simple, yet effective tool to share notes with other Gmail users
Todoist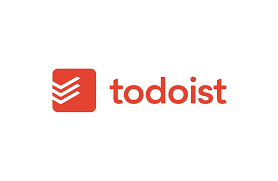 You might have heard of Todoist. It consistently ranks as one of the top task management apps on Google Play and App Store. It was selected as last year's Editor's Choice by Google. Best for short-term planning, this clever tool helps track and manage specific tasks.
Todoist main features include:
Convert emails into tasks with the

Todoist Gmail

plugin

You can also add articles and websites as Todoist tasks, using the

browser extension

Integrates easily with Google Calendar, Slack, Amazon Alexa, helping you track your individual progress and collaborate on group projects by assigning tasks to others

Quickly copy and paste several lines of text to make new tasks from each line
Notion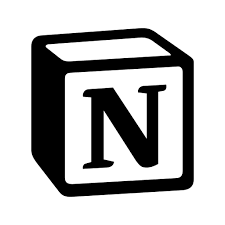 Notion is highly recommended for long-term task management. It is a versatile editor that combines tasks and wikis in one app. It can be used as a note taker, hybrid markdown system, database, habit tracker or to-do list. Offering different areas like team wikis, projects & tasks and notes & docs, it delivers a comprehensive knowledge hub, workflow and shared document space. It supports images, to-dos, bookmarks, code snippets and 20+ block types. Notion is available on App Store, Google Play or desktop.
Notion also has a few other special features such as:
Arrange content with Drag and Drop and Force Touch 

Edit and share pages together 

Content can be organised with nested pages

Access any page you've visited with downloaded content, when you're travelling
Eisenhower Matrix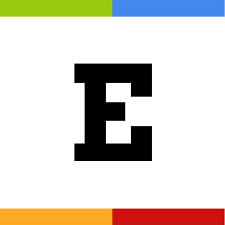 The Eisenhower Matrix is great in combating stress and procrastination, particularly if you struggle to prioritise. With four easy-to-understand quadrants, the Eisenhower Matrix will help you prioritise your tasks and projects, helping you distinguish between what is 'urgent and important' and what can be delegated. You can use the web version. 
These are the distinct features of the Eisenhower Matrix:
Urgent & Important

: Distinguish between tasks and/or projects, which need to be completed immediately

Not Urgent & Important:

Tasks and/or projects to schedule on your calendar

Urgent & Unimportant:

Items to be delegated to someone else

Not Urgent & Unimportant:

Tasks and projects, which you may want to consider deleting or adding to a backlog
Monday.com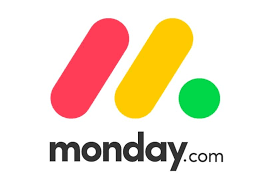 While Monday is primarily a collaboration and project management space, it offers a handy check-list function. The biggest advantage of using Monday.com is the visibility it gives. Think of it as one giant to-do list, which can be linked to a department or a teams dashboard. It helps team members see how their work fits into larger projects. Voted the No.1 productivity app in 2019 by Webby Award Winner, this innovative platform keeps everyone in the loop with real-time updates. Available on App Store, Google Play or desktop. 
Some of the main features of Monday.com are:
Visually analyse your data with multiple views

Assign owners with ease

Prioritise with custom notifications or status updates like: Done, In progress, Not started or Stuck

Automate repetitive work
Microsoft To Do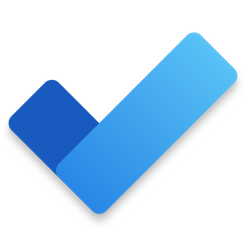 With Wunderlist officially discontinued and users forced to say goodbye in May of this year, Microsoft To Do was offered as its successor. Positioned as a personalised daily planner tool, the app makes intelligent suggestions, recommending tasks across your lists that may be useful for the day. From grocery lists to holiday lists, the app allows you to Flag emails as tasks in Outlook (or any email hosted by Microsoft). Benefit from customisable features like emojis in lists, colourful themes, dark mode, and more. You can attach up to 25 MB of files to any task. Available on App Store, Google Play and desktop.
Microsoft To Do special features includes:
Includes a daily planner personalised with suggested tasks like 'My Day'

Share lists and assign tasks with your friends, family, colleagues or classmates

Break tasks into manageable steps 

Take notes to add to any task and group lists together by topic or project
Google Keep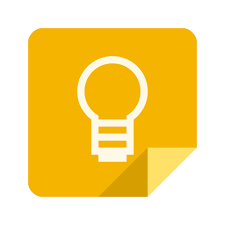 If you haven't heard of Google Keep, it's perfect for capturing notes, lists, photos and audio. Easy to use, Google Keep has a Chrome Extension that can be used offline. Best of all, it's 100% free and available in a wide range of languages. The app allows you to set up locations-based reminders to pull up your shopping list, when you arrive at a store. Available on App Store, Google Play and web. 
Some of the key features of Google Keep include:
Capture, edit, share, and collaborate 

Use labels and colours to organise your notes 

Automatically transcribe any voice memo you record

Grab the text from an image to locate it quickly with search
TeuxDeux

Nothing beats a piece of paper when it comes to lists–except for one that's automatically synced to the cloud and can be accessed from anywhere. TeuxDeux is a favorite task app for productivity hackers, designers, developers, and people who never carry a pen. Its minimalist Swiss design helps you tackle your day without the clutter. Organize and prioritize your to-dos with an app that's as simple as paper!
TeuxDeux main features include:
Drag-and-drop tasks

Recurring to-dos

"Someday" lists

Automatic rollover

Custom colors

Style text with Markdowns

Web and iOS app

Any.do

Any.do, the award-winning productivity app, helps millions each day to stay organized and get things done – both for work and at home. It includes a to-do list, calendar and a daily planner all in one.Whether you make plans day by day or managing long-term projects, Any.do was built to help you stay on top of your game across all your devices – iOS, Android, Web, Mac , PC to smartwatches and integrations with all the popular smart assistants.
Any.do's key features include:
Whatsapp integration – Add tasks by sending or forwarding text messages. Get reminders straight from your Whatsapp.

Moment – Organize and prioritize your tasks for the day with Any.do's special "daily planner"

Your calendar of choice is fully integrated into the app so you can manage your tasks and schedule altogether.

Focus mode – Set a distraction-free, Pomodoro-like timer to get some deep work done.

Recurring tasks – Some tasks need to happen daily, weekly or monthly – set it up once and you're ready to go.

A smart grocery list that automatically sorts your items by aisle and shows you personalized recommendations to save you time and effort.
To-do Lists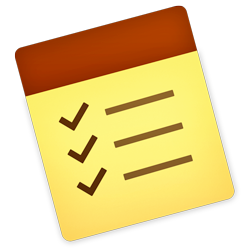 Antlogic started as an iOS software development company in 2009. After opening of the Mac App Store in January, 2011 we switched to macOS, releasing the To-do Lists application at the end of February, 2011. It had major success, hitting the top rankings at the App Store and receiving overall good user reviews.
While work on the To-do Lists continued, they implemented Antnotes application – simple free sticky notes with additional paid version for those who wanted to support the development. It was released at the end of March, 2014 and since then has gotten nearly 1 million downloads worldwide.
To-do Lists app's main features include:
No accounts and clouds: everything is stored on your Mac

Quick, one-click tasks addition/removal without complicated dialogs.

Rich-text editing, in-text links support.

Import/export of to-do lists via text files.

Printing of to-do lists or mailing them directly from the application.

Backup and restore of the whole to-do database.

Full drag'n'drop support (make new to-do from web link, file, document, e-mail, or any other text by simply dropping them on to-do list).

Rolled-up, translucent or floating to-do lists.

Customized background color, text color, font and checkbox appearance.

Reminders.

Quick-access icon in system menu

Antnotes

Antnotes app is a handy replacement of standard stickies application with more features and customization options.
They added more complicated features like notes archive, import and export, ability to attach notes to specific applications or numerous customization options, while retaining the simplicity and ease of use of the app.
You can enjoy Antnotes for free with most of its basic features you will ever need, however you can also buy the full-featured version.
Antnotes app's main features include:
Customizable: for each note you can change size, placement on screen, background color, text font and color, make it translucent (transparent) or pinned (so it floats atop of all other windows). Note can be rolled-up to the thin stripe so you can see the title. All standard rich text editing features also apply.

Search & Archive: Use the note search feature to quickly find out note with information you need. You can do it on the main screen or from the notes archive – the place where active and closed notes go so you can easily see them all.

No clouds or accounts

System integration: right-click on text in any application and choose Services->New Note to create a new note from selection. Drag text and files to the app's menu bar or Dock icon to create a new note. Use global shortcuts to quickly hide and show notes or create new ones.

Paid features: attach note to the application, favorites with fonts/colors

What task management app should I choose to use?
Don't limit yourself to just one task management app. A lot of users recommend combining tools like Todoist with Notion, which will allow you to manage everyday tasks and more complex tasks attached to a larger project. Also there are financial considerations too, some apps like Notion replace several tools, helping you save time and money. However, you may find a simpler app like Google Keep is the perfect solution for you and your team, particularly if you use G Suite.  
Stay on top of your task management tools with Switch 
Switch allows you to manage all your to-do lists on an easy-to-use dashboard. The extension adds a sidebar to your Chrome browser to help you view and access your tabs with the click of a button. Try Switch out for free.
---
Switch is a productivity tool for busy digital workers. It helps you work quicker than ever before by streamlining your workstation and cutting down time wastage in your browser. Learn more here.
All author posts